Urinary Tract Infections are the 2nd highest infections in the human body and account for significant GP visits and economic burden on our healthcare system. The empirical prescription of antibiotics is eventually adding up to the larger problem of Anti Microbial Resistance (AMR)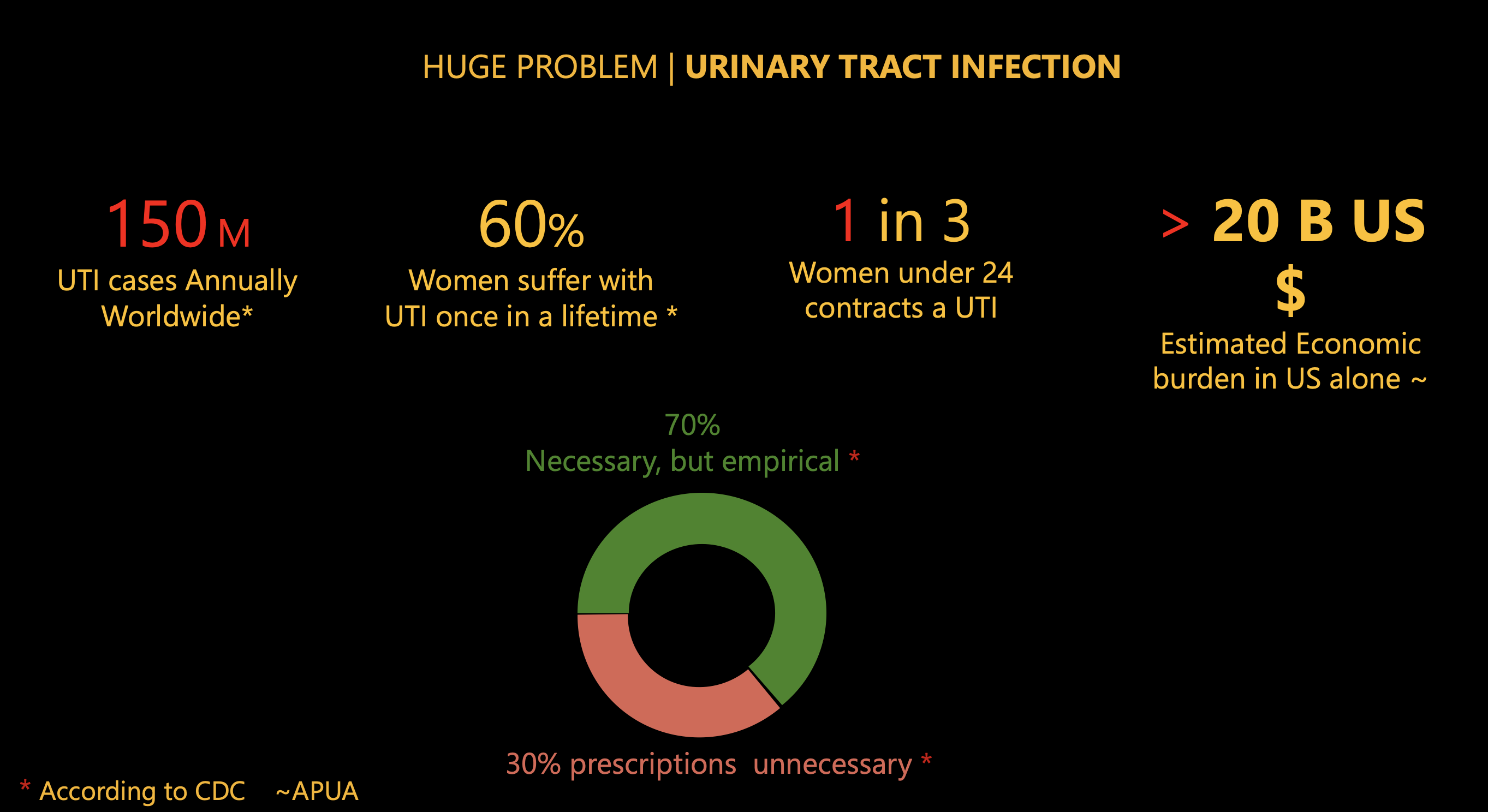 Module is leveraging the power of Nanotechnology and Biotechnology to create powerful solutions for ultra rapid diagnosis of Urinary Tract Infection (UTI) and Anti Microbial Susceptibility of the uropathogen. Our proprietary SDSAN technology enables us to deliver UTI positive/negative results in just 15 minutes using USENSe and the AST profile in as short as 2 hours using ASTSENSe.
We are revolutionising the UTI management and treatment clinical pathway with solutions that work at all levels of healthcare settings.
Now "Patient Care is at the point of Care"