A bunch of crazy folks with a mission to change the diagnostic scenario around the world.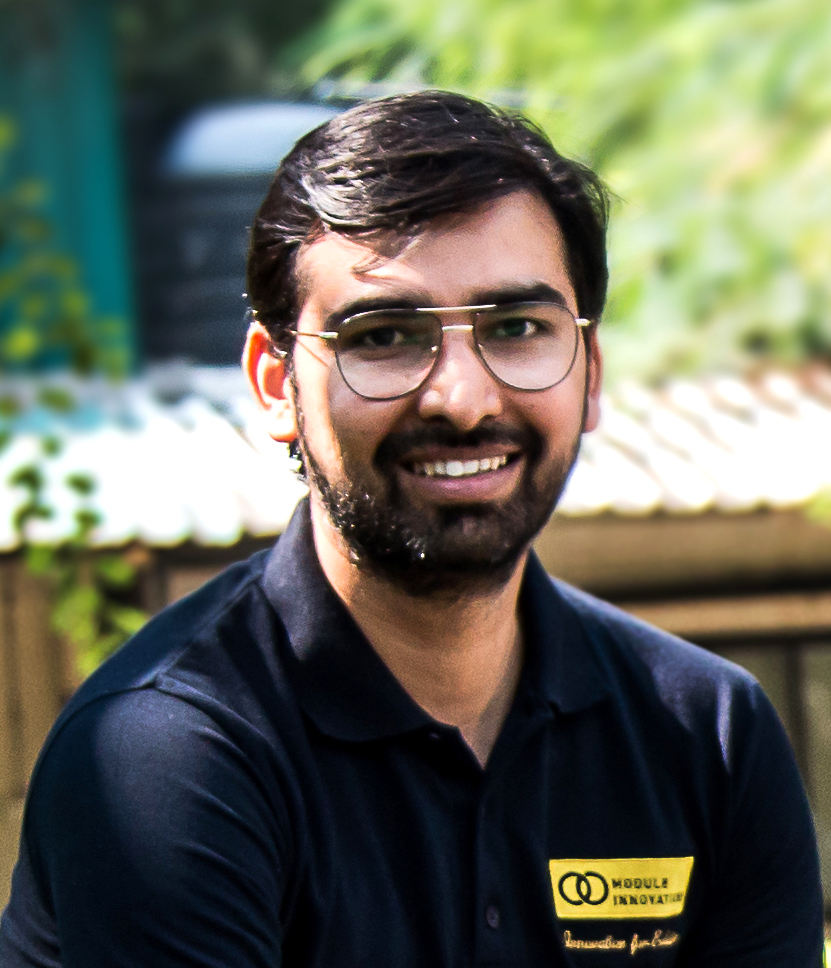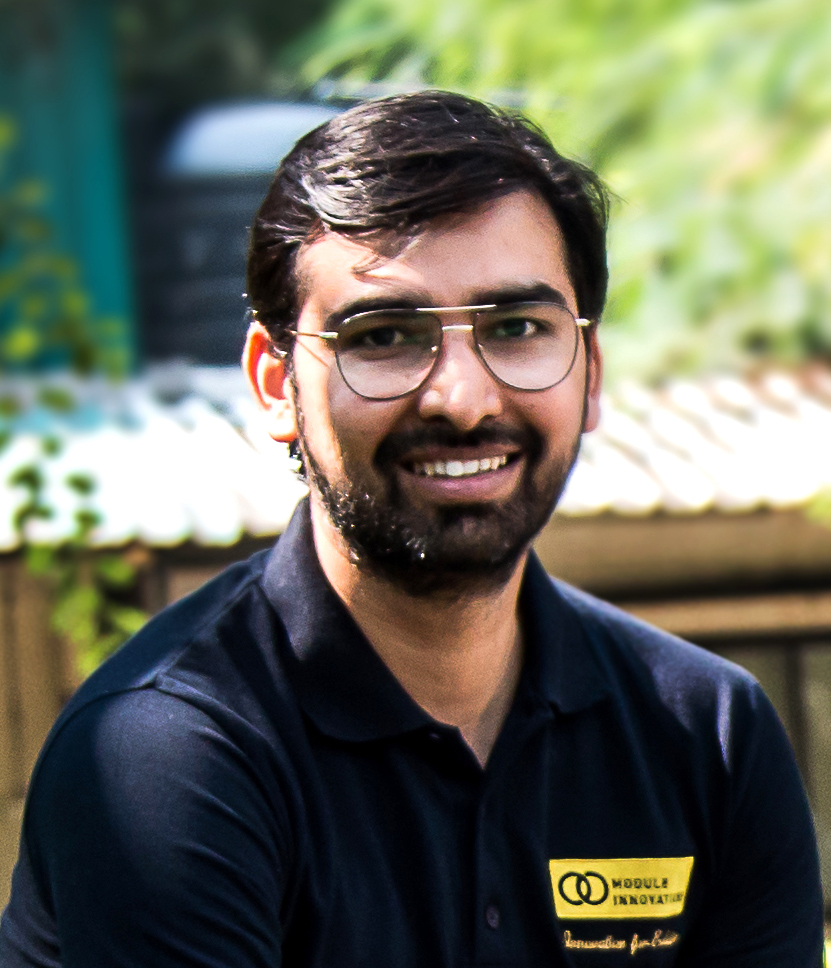 Sachin Dubey, CoFounder & CEO
Sachin is the Cofounder of Module Innovations and serves as the Chief Executive.  He is a stern advocate of team work and believes in its power. Sachin has been involved with NCL for Technology commercialisation and is a talented business oriented scientific mind.  Sachin also served as Chief Operating officer at Fournira Optime Publishers. He is also part of the healthcare accelerator program at IIM,Ahmedabad and has executive education from IIM-A as part of the top 50 innovators under India Innovation Growth Program (IIGP 2.0). He was part of the Indian delegation to visit Washington DC and Massachusetts Institute of Technology, USA and Harvard Innovation Lab under IIGP. He has been awarded twice back to back prizes at IKMC 2014 and 15 in the diagnostics category and Falling Walls Lab award by DAAD Germany. He is also a SLP fellow for 2014-15.He did his B.Tech and M.Tech in Nanotechnology from the Centre for Converging Technologies, University of Rajasthan, Jaipur. Well, he loves long driving and is crazy about gadgets and automobiles.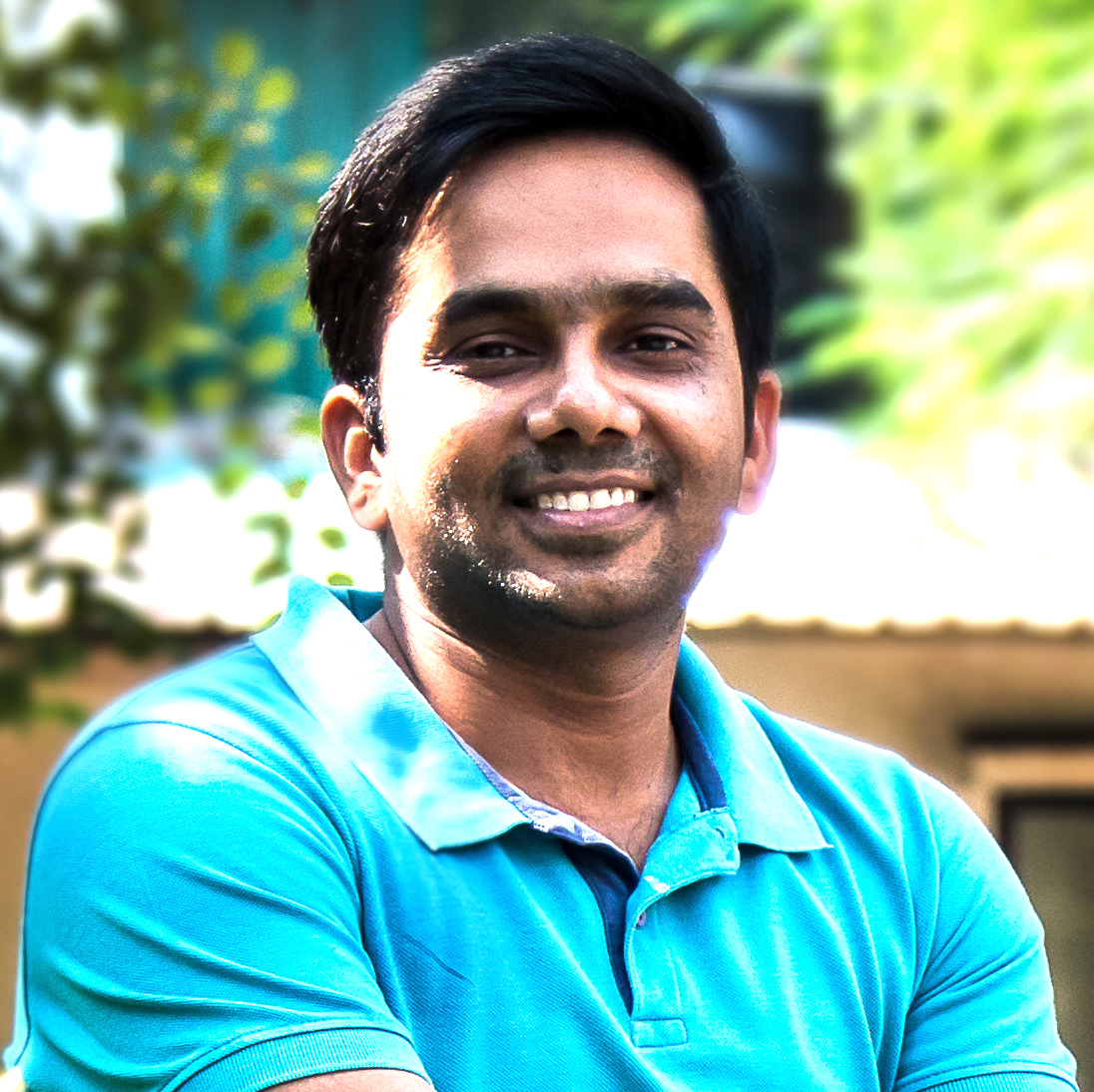 Usman Khan, CoFounder & COO
He has experience to his credit for being a successful event organizer and thus will be instrumental in handling the operations of the team.His acumen in the area of biotechnology and biological analysis will help a lot in the development of the products envisaged in the company's pipeline.Usman has worked as Technology Commercialisation Intern at NCL and also part of the healthcare accelerator program at IIM, Ahmedabad. Usman is an ardent Volleyball, TT and Badminton player.He is a B.Tech and M.Tech in Biotechnology & Bioinformatics from CCT, UOR, Jaipur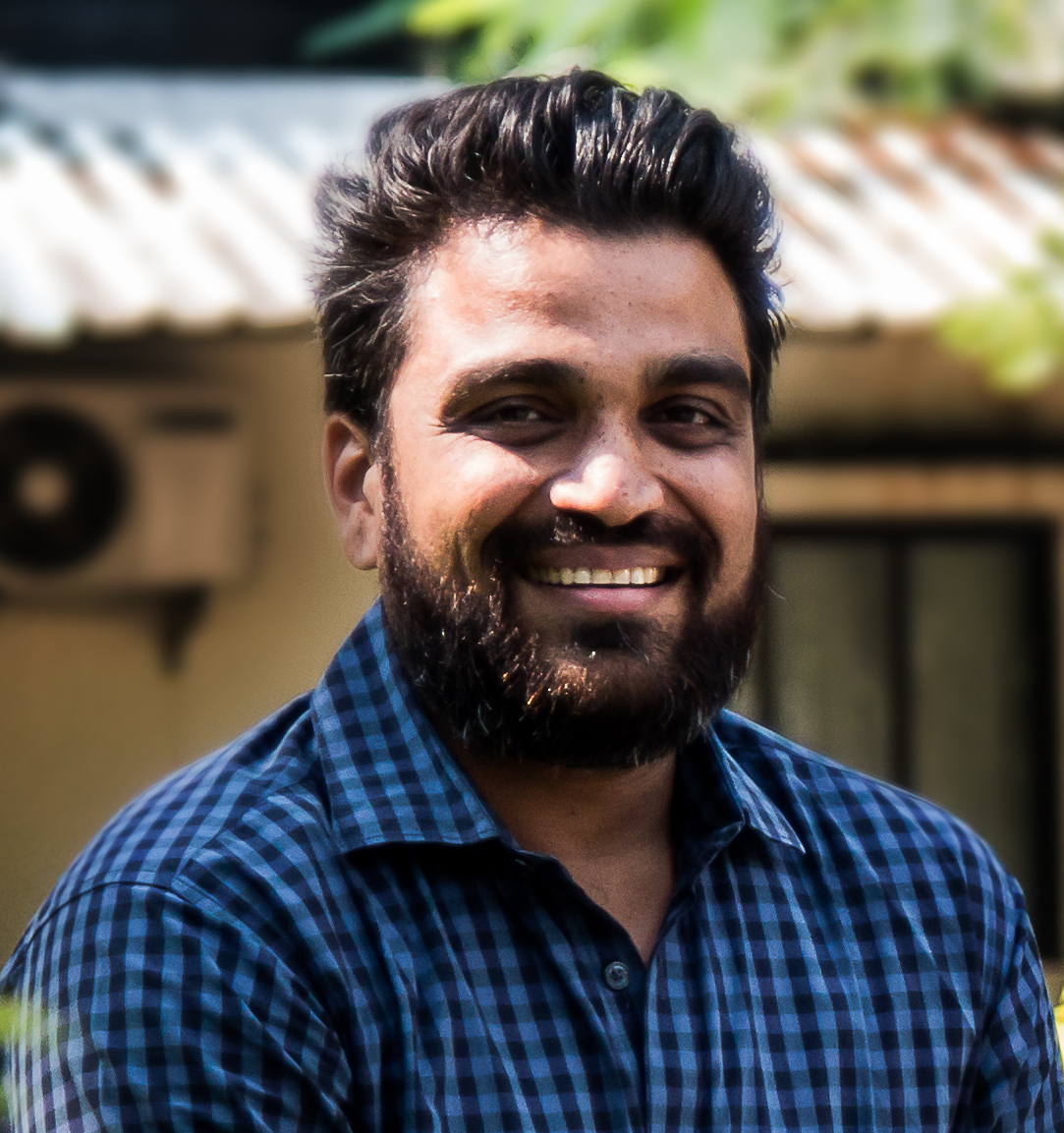 Dr. Rahul Chaudhari, PhD, CTO
Rahul did his PhD from  IIT, Bombay followed by a post doctoral work at Tata Institute of fundamental Research(TIFR), Mumbai. Rahul Chaudhari is an expert in protein expression, purification and protein biochemistry. He further extends his expertise in generation of antibodies against proteins of parasite origin and antibodies validation techniques. He has successfully generated antibodies against several proteins from P. falciparum and demonstrated their successful use in elucidating important biological pathways in the parasite. He has also developed expertise in assessment of clinical malaria samples using various techniques like antigenic detection and PCR. Rahul is a good cook and a fitness enthusiast.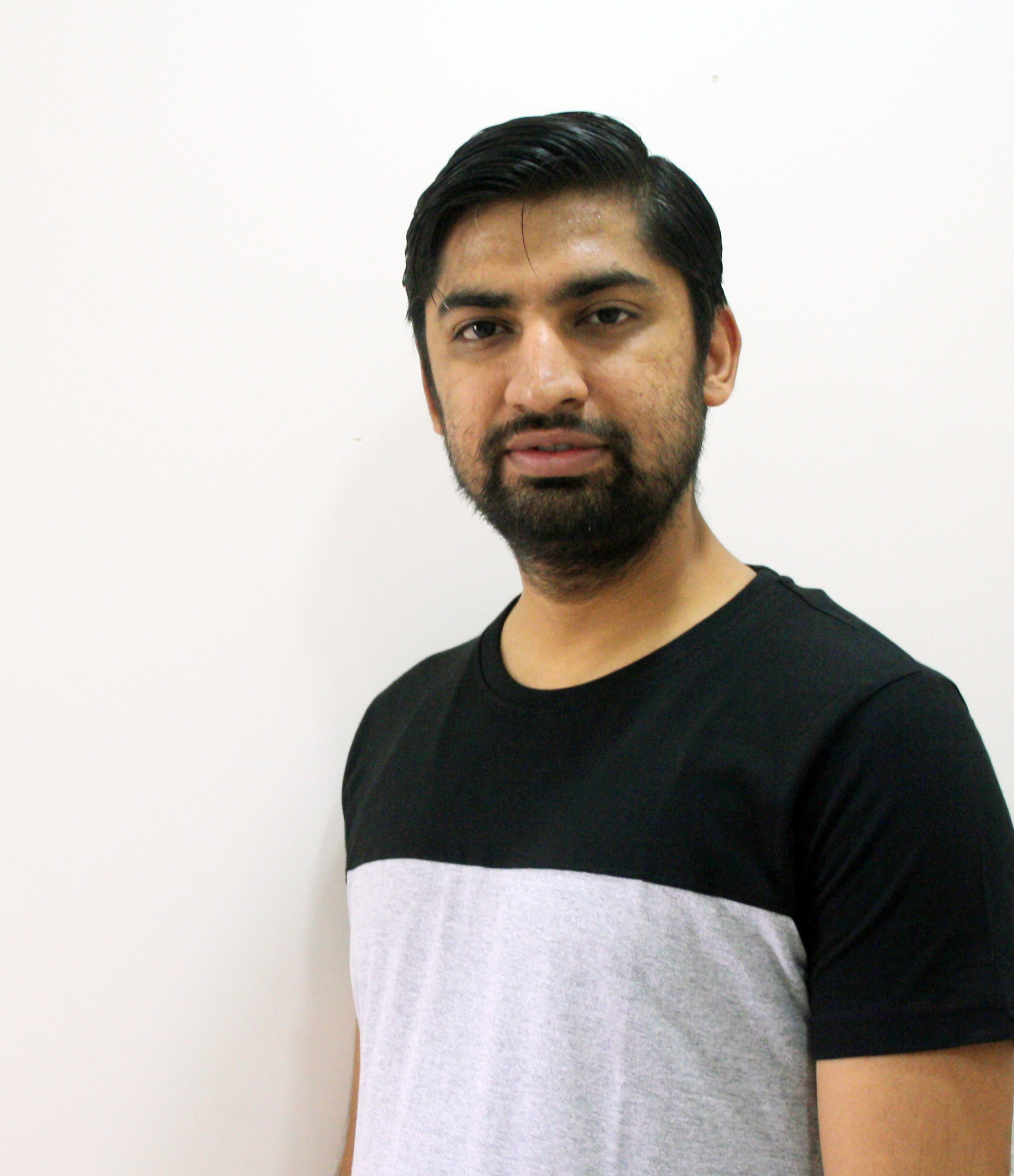 Mohit Dubey, Chief Designer
Mohit is the Chief Designer at Module Innovations and has been instrumental in developing the designs for USense, CSense and Ecosense. He graduated with a Bachelor's degree in Architecture followed by post graduation in Industrial design from National Institute of Design (NID), Ahmedabad, where he led several concepts into prototypes and industrial forms. Many of his distinctive and unique designs adorn some of the leading hotels of India. During his college days Mohit also worked with newspapers as a political cartoonist and thinker, where his cartoon editorials on the main page were much loved and read. Mohit is a true technophile and one can find the best audio and video gadgets at his place.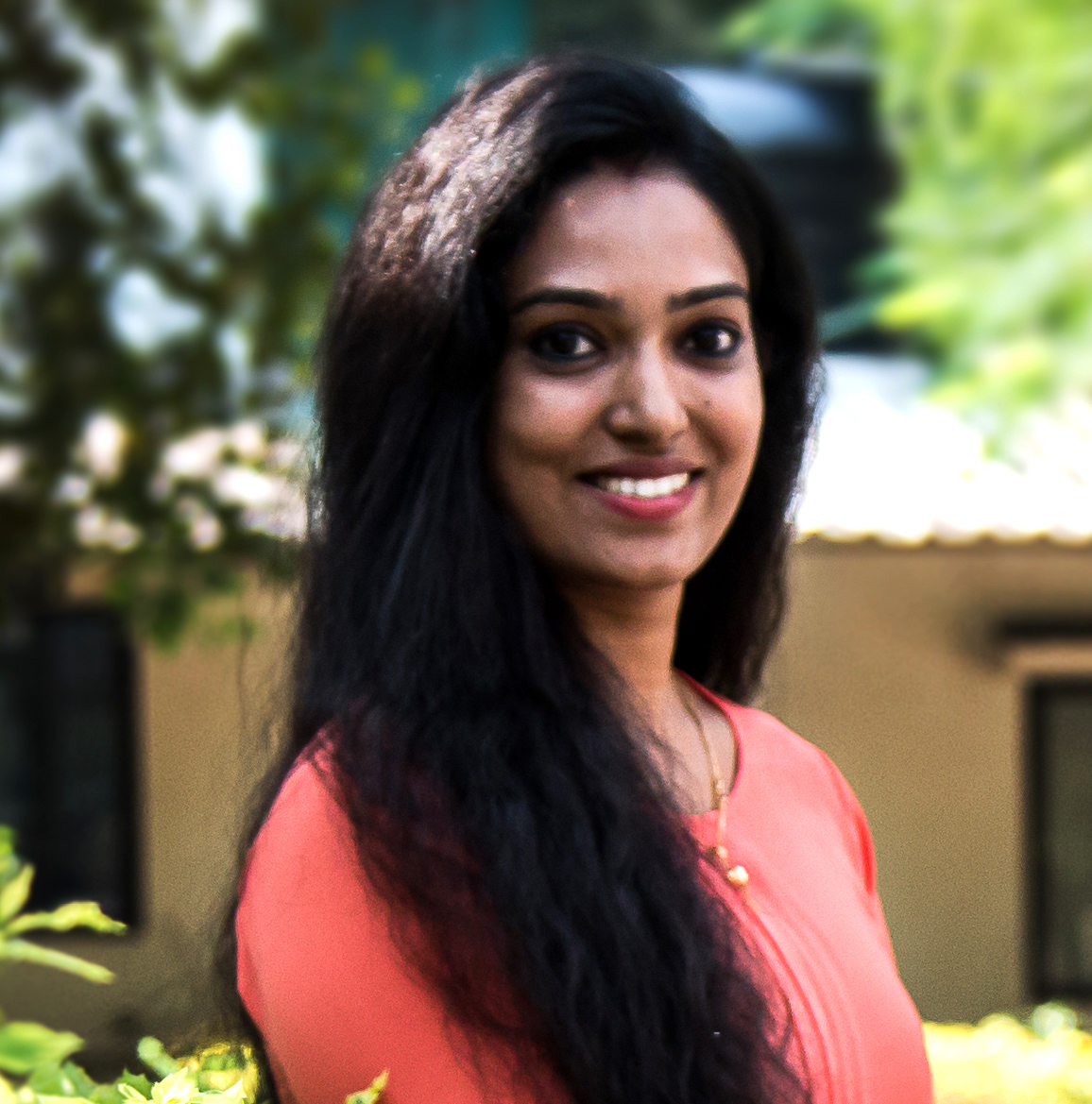 Maya KV, Senior Scientist
Maya holds a M.Tech degree in Industrial Catalysis from CUSAT, Kochi and M.Sc chemistry from Mahatma Gandhi University, Kerela. Prior to Module Maya has 3 years of extensive research experience at CSIR-National Chemical Laboratory, Pune on some very interesting research fields including polymers, catalysts, fuel cells, electrochemistry and nano materials. Maya was also actively involved in groups for enhancing communication at NCL. Maya has a paper and multiple patents to her credit. Maya's motivation to bring affordable healthcare using technology to masses made her entry into Module. In her free time Maya can be found cooking new delicacies.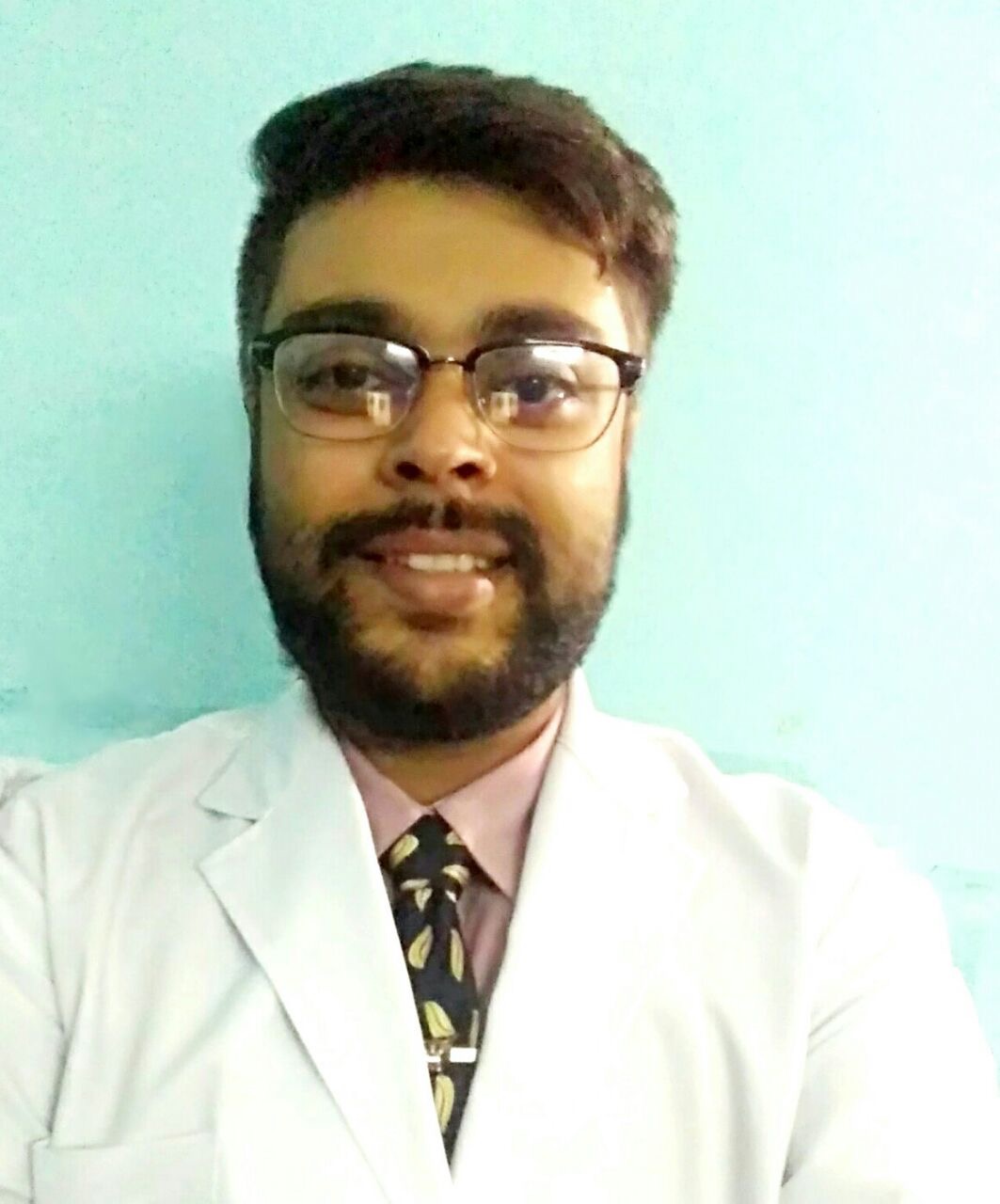 Dr. Dherendra Sharma, MBBS
Dherendra earned his MBBS degree from M.P Shah medical college, Jamnagar, Gujarat and did his internship from Guru Gobind Singh hospital. He has worked with Railway hospital, Ajmer giving him much needed experience in a government setup that is of immense value to Module. Dherendra was also engaged in critical care with Santokba Durlabhji hospital, Jaipur. Dherendra is a passionate advocate for out of the box solutions and sternly believes in quality of work. Dheru as we call him is a techie by heart and a devoted foodie. If not medical he would have his hands onto a brush and not a scalpel.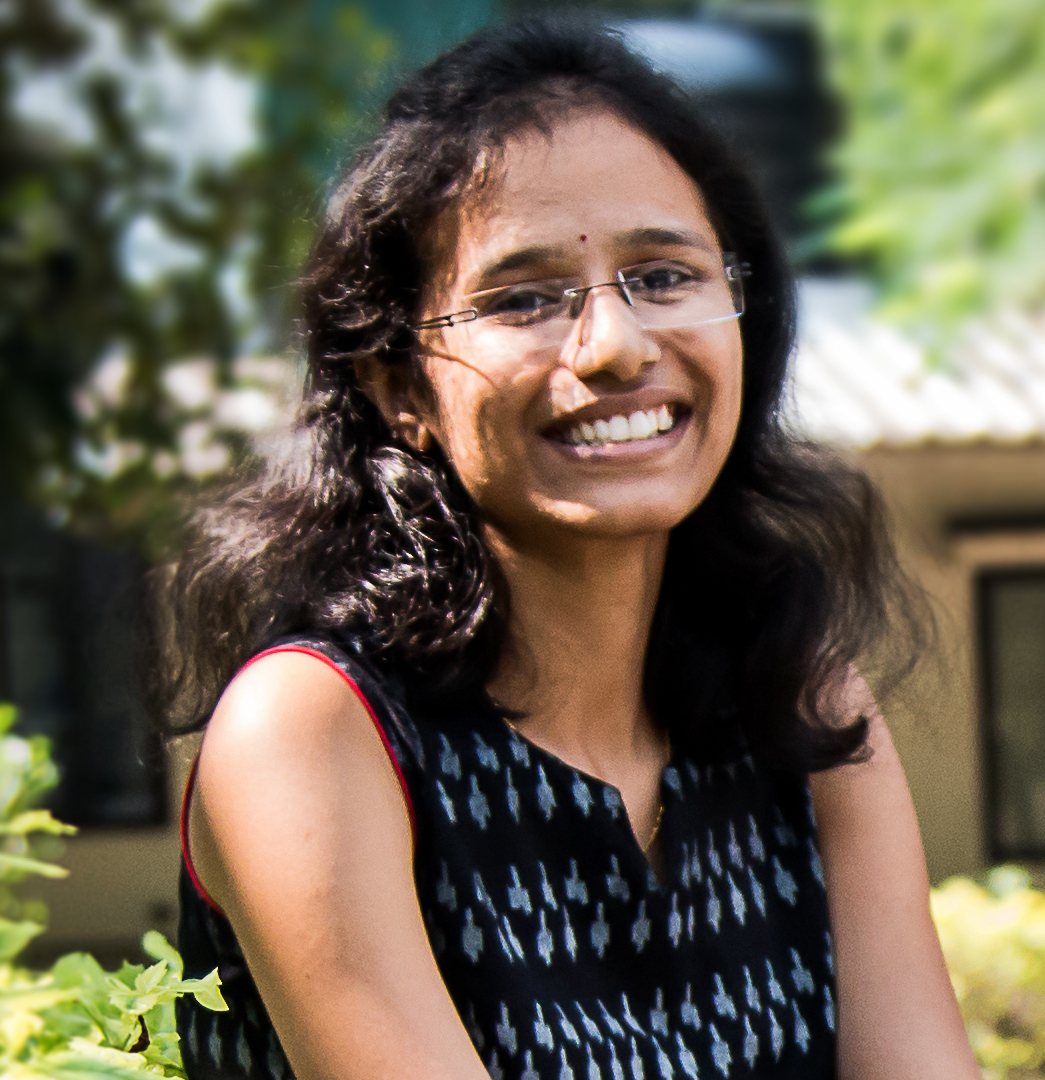 Shruti Kulkarni, Project Assistant-II
Shruti is a masters in biotechnology from Savitribai Phule Pune (Earlier Pune University) University. Will to work in an innovative environment along with interest in healthcare, motivated her to join Module . She has experience in animal tissue culture, microbiology and protein handling. Shruti's motivation for healthcare is attributed to her dissertation work on diabetes which affects millions around the globe. Being an ardent advocate of equality for all, she in her free time can be seen teaching the government school students, maths and science through Science Education Initiative, Pune. She is an active member of GYAN SETU and VIVEK INSPIRE, dnyan Prabodhini Pune. Traveling, singing, writing and cooking are something that define Shruti apart from her passion for Science.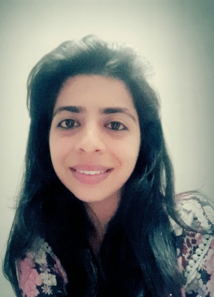 Komal Shamnani, Project Assistant
Komal holds a master's in Medical Biotechnology from Bharati Vidyapeeth Deemed University Pune. Prior to  Module Komal worked at National Chemical Laboratory Pune in molecular biology and structural biology. Inspiration to join module was driven due to prior work on healthcare projects based on pancreatic cancer and sickle cell anemia. She has passion for teaching and being part of various NGO'S to encourage education and the writer for blind students. Apart from academics she loves sketching, painting and exploring new cuisines and places.
Advisors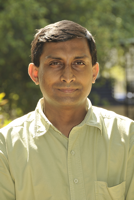 Dr V.Premnath,PhD  Advisor-Marketing and strategy
Dr.Premnath is currently the Head, NCL Innovations – the group within National Chemical Laboratory (NCL) charged with the responsibility of championing the cause of technology innovation within NCL. Premnath also provides leadership for the Intellectual Property Group at NCL – one of India's leading IP management groups based out of research institutions. He holds a B.Tech. from the Indian Institute of Technology – Bombay and a Ph.D. from the Massachusetts Institute of Technology, USA. He has also been a Chevening Technology Enterprise Fellow with the Centre for Scientific Enterprises, London Business School and Cambridge University, UK. He brings with him considerable experience in technology development and commercialization (two successfully commercialized families of biomedical products), working with start-up companies (in Cambridge-UK and India) and engaging with large corporations on research and consulting projects as project leader.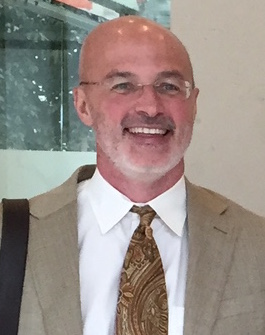 Prof. Vincent M Rotello, Scientific Advisor
Vincent Rotello is the Charles A. Goessmann Professor of Chemistry and a University Distinguished Professor at the University of Massachusetts at Amherst. He received his B.S. in Chemistry in 1985 from Illinois Institute of Technology, and his Ph. D. in 1990 in Chemistry from Yale University. He was an NSF postdoctoral fellow at Massachusetts Institute of Technology from 1990-1993, and joined the faculty at the University of Massachusetts in 1993. He has been the recipient of the NSF CAREER and Cottrell Scholar awards, as well as the Camille Dreyfus Teacher-Scholar, the Sloan Fellowships, and the Langmuir Lectureship, and is a Fellow of the American Association for the Advancement of Science (AAAS) and of the Royal Society of Chemistry (U.K.). He is also recognized in 2014 and 2015 by Thomson Reuters as one of the "Most Influential Scientific Minds". He is currently the Editor in Chief of Bioconjugate Chemistry, and is on the Editorial Board of 14 other journals. His research program focuses on using synthetic organic chemistry to engineer the interface between hard and soft materials, and spans the areas of devices, polymers, and nanotechnology/bionanotechnology, with over 460 peer-reviewed papers published to date. He is actively involved in the development of new nanomanufacturing methods, and in the area of bionanotechnology his research includes programs in delivery, imaging, diagnostics and nanotoxicology.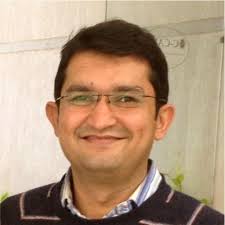 Dr. Taslimarif Sayyed, PhD
Dr. Taslimarif is the CEO of CCAMP-Bangalore one of the biggest technology incubators of India, created by the Department of Biotechnology. Dr. Saiyed's initial training has been in neurosciences, where he received his PhD from Max-Planck Institute for Brain Research, Germany and followed by postdoctoral training at University of California San Francisco (UCSF). At the same time, he also underwent training in management for Biotech and Innovation from QB3 at UC Santa Cruz, UC Berkeley and UC San Francisco. In the bay area, he also served as a Management Consultant with QB3 New Biotech Venture Consulting and in an individual capacity, he also consulted for many biotech firms in the US. Dr Taslim has been associated with Module Innovations since its inception in 2014.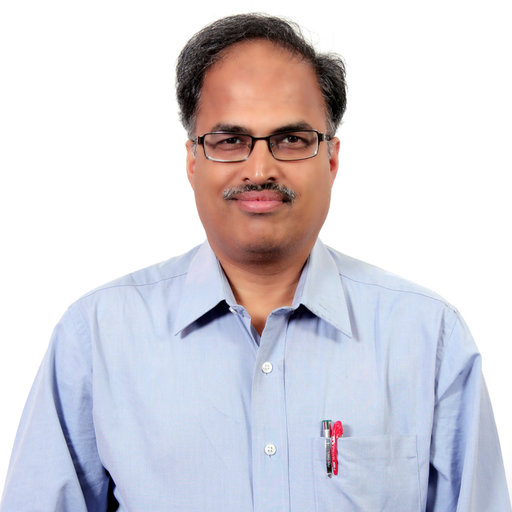 Dr. BLV Prasad
Dr Prasad is a chief scientist at National Chemical Laboratory (NCL) Pune and works extensively in the area of nanomaterials and its application in sensing. Dr Prasad has more than 127 peer reviewed publications to his credit. Dr. Prasad has co-developed and licensed several technologies which are now in the market, including polymer based maxilla facial implants and eye orbit implants.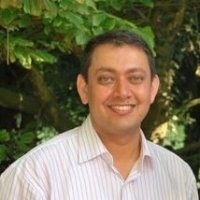 Dr. SatyaPrakash Dash
Dr. Dash is currently the Director, Global innovations impact lab at PATH. Prior to this Dr Dash served as Head Strategy Partnerships & Entrepreneurship Development & In-charge Head IP at BIRAC. Dr Das brings in perspective from PATH for diagnostic development.
Interns
Past

Omkar Joglekar, Student Intern
Omkar is pursuing his B.Sc. in Electronics and Electrical Engineering at Tel-Aviv University, Israel. He is eager to develop breakthrough technologies in medical field, using the electronics and electrical knowledge that he has earned in university. He works with Prof. Israel Gannot at TAU where he performs FDTD simulations for SERS experiments for diagnostic purposes. He also has knowledge and experience in Artificial Intelligence and Image Processing using Python and TensorFlow and is also interested in MEMS. Apart from that, he enjoys cooking, swimming and travelling. He is also a foodie  and loves to explore unique cuisines from different countries. He plans on studying in Japan at the University of Tokyo for his Masters in Electrical and Electronics Engg.
Past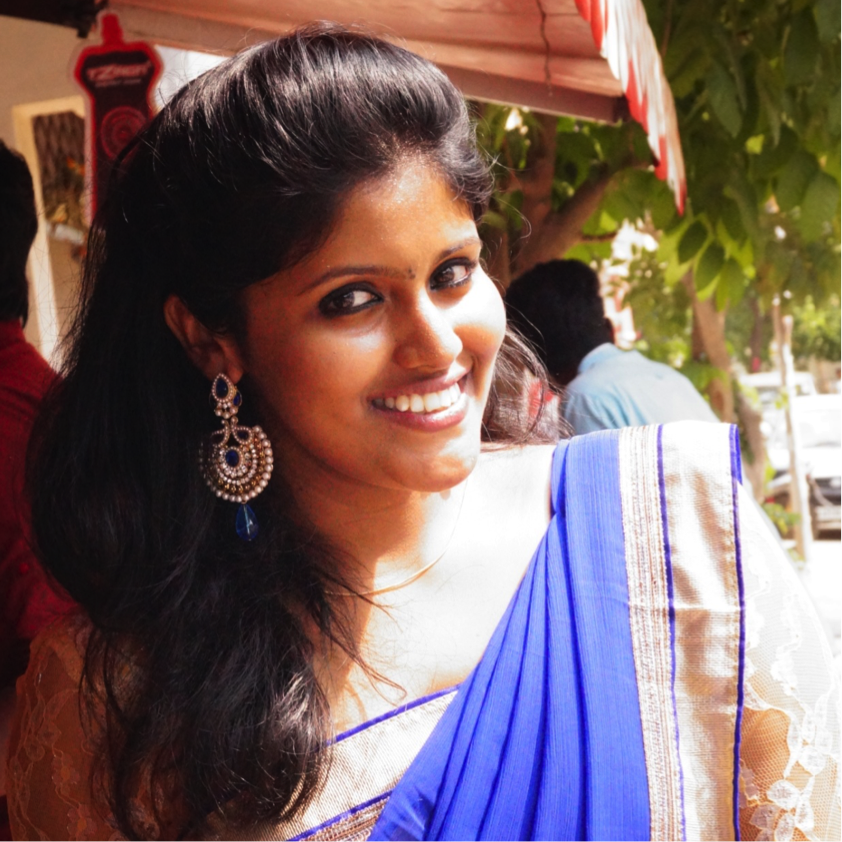 Aneetta Davis, Research Intern
Aneetta Davis is an intern at Module Innovations, and was always fascinated about pursuing her career in Research. She holds a BSc degree in Microbiology from The Oxford College of Science, Bengaluru and MSc in Nanoscience and Technology from Mount Carmel College, Bengaluru. A free spirit who is a thrill seeker in any adventure she is a part of, a dog lover, an avid dancer, swimmer and a basketball player. In her free time she is either seen reading a book or experimenting in the kitchen. She lives by the motto to excel in life: Never say 'no' to adventures.
Rutuja Pimple
Rutuja is a 3rd year integrated M.Sc Biotechnology student at Institute of Bioinformatics and Biotechnology at SPPU, Pune.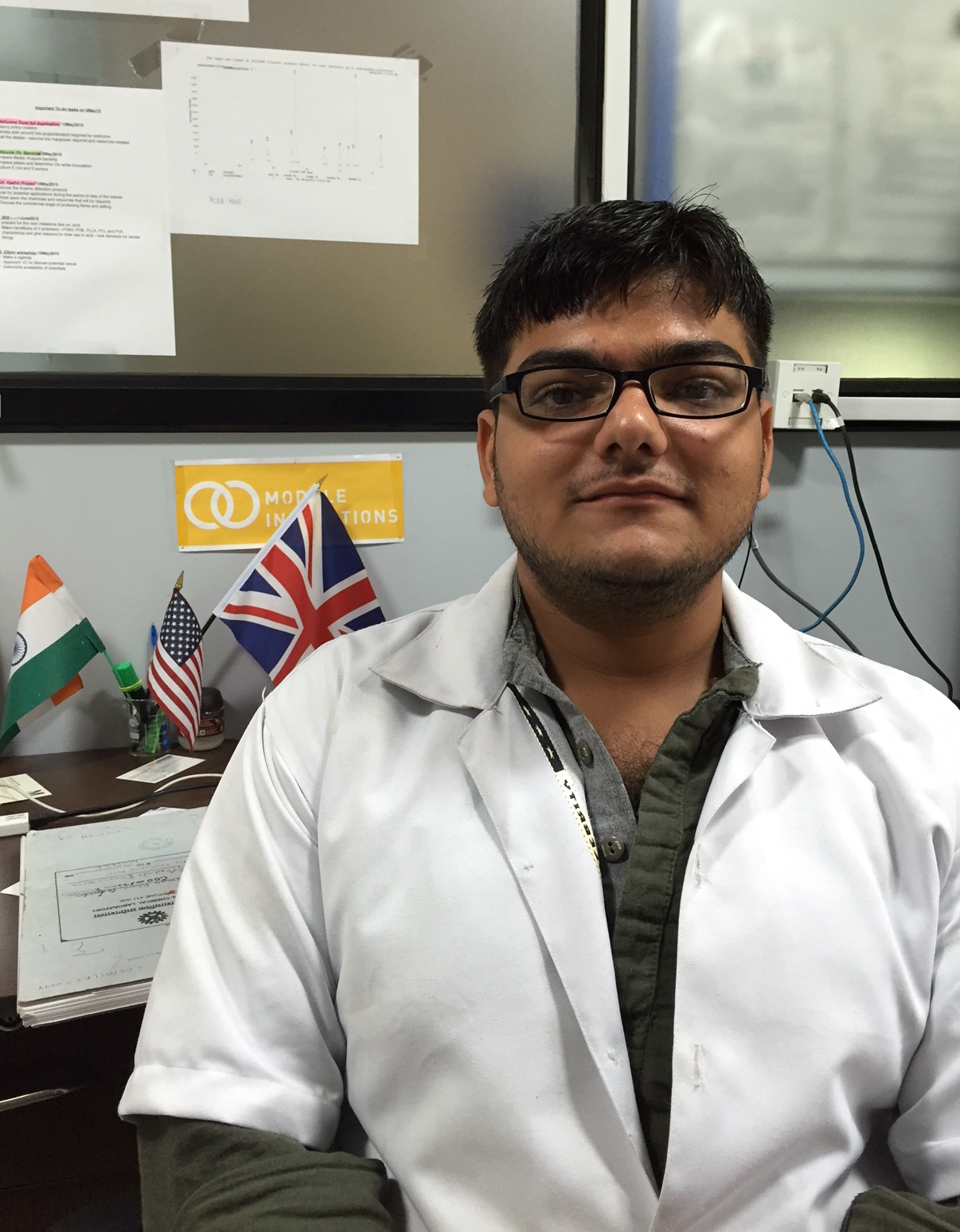 Mohd. Saquib Khan
Saquib is a final semester B.Tech-M.Tech student from the Centre for Converging Technologies, University of Rajasthan, Jaipur in Nanotechnology. He is pursuing internship at Module and NCL as part of his M.Tech project. Saquib is a technology enthusiast and loves working on nanotechnology application in life sciences and other similar realms. He has worked on Graphene composites with CdS for solar cell applications at the Physics dept. at UoR. He loves making scientific models and is a food maniac. At Module he is worked on testing new compounds for their antimicrobial properties.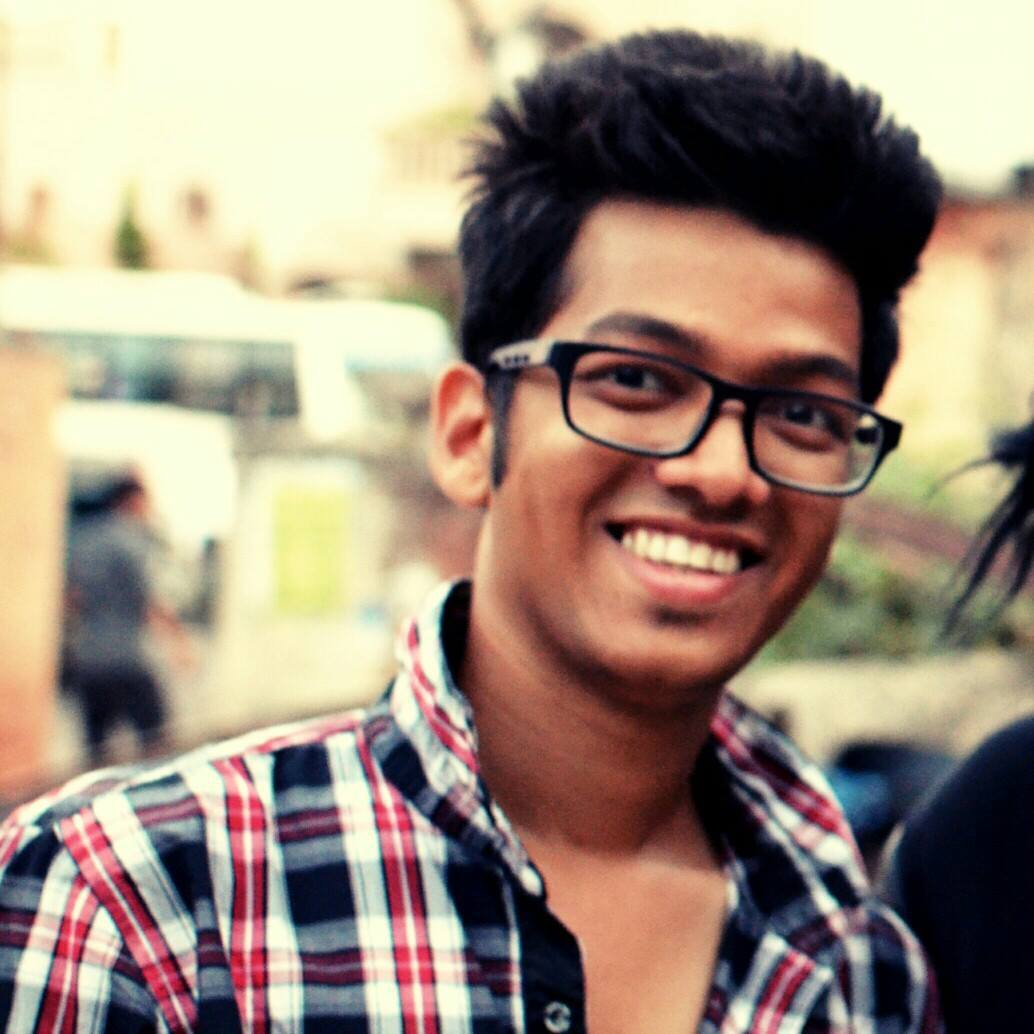 Anuj Rewale
Anuj is currently pursuing B.Tech in Chemical Engineering from Malviya National Institute of Technology, Jaipur. He worked as a Research Intern at Module and NCL for a span of 2 months. Enthusiastic and curiousness defines him. He has presented a presentation in an international conference 'OYCE' conducted by IICHE. A fun loving guy,he likes to explore new places. Also he is crazy about cars and a food freak alike every other person at Module. At Module he worked on nanofiber based membranes for Arsenic filtration from water.